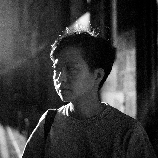 Eugene Hannah Park 글보기 버튼
Eugene Hannah Park reads, imagines, and writes within the realm of visual culture. With great interest in the methodologies through which disparate spacetimes intersect, she organizes platforms and partakes in projects from which she can learn from other mediators. Her recent areas of interest are postcolonialism in Asia, science fiction, and curatorial research.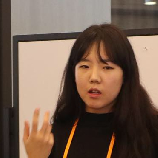 Sunjoo Choi글보기 버튼
As an editor at the media, culture, and arts platform AliceOn since 2015, Sunjoo Choi writes about social phenomena that derive from the relationship between humans and technology. Paying attention to the ways in which new technology transforms the concept of art, she has published dissertations on the artistic potential of artificial-intelligence-generated artwork and engaged in various activities that probe the dark sides of media. Formerly a member of Hyundai Motor's innovation platform ZER01NE, Choi currently works as an assistant curator at *c-lab, which is part of Space*c. She has co-produced the exhibitions Even If We Misunderstood the World (2020) and A Public Form for A Humane Kiosk (2018), authored the book Arts of Singularity (2019), and co-authored Life-Changing Media Kits: The Slightly Extraordinary Lives of 20 Creators.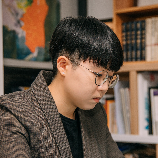 Ye Ji Hong 글보기 버튼
Ye Ji Hong has received bachelor's degrees in business administration and aesthetics and a completed master's degree in aesthetics from Seoul National University. She currently runs the publishing company Areumdaum and art bookstore Jardin Blanc while working as a contemporary art critic and exhibition organizer. Hong won second place in the 4th Gravity Effect Art Criticism Award and produced the group exhibitions Against (Kimsechoong Museum, 2021) and Mudang 2021 (Gwanak Foundation for Arts & Culture, 2020). Her interests lie in studying Korean tradition and the history of spirituality, culture, and art and applying her findings to visual and literary artwork. She sheds light on the collective subconscious memory that has been suppressed in the process of Korea's modernization within the context of people's relationships with certain spaces and places in search of personal, collective, and social means of healing trauma.