DOOSAN Curator Workshop Exhibition

un-less
Jul.14.2021 ~ Aug.18.2021

DOOSAN Gallery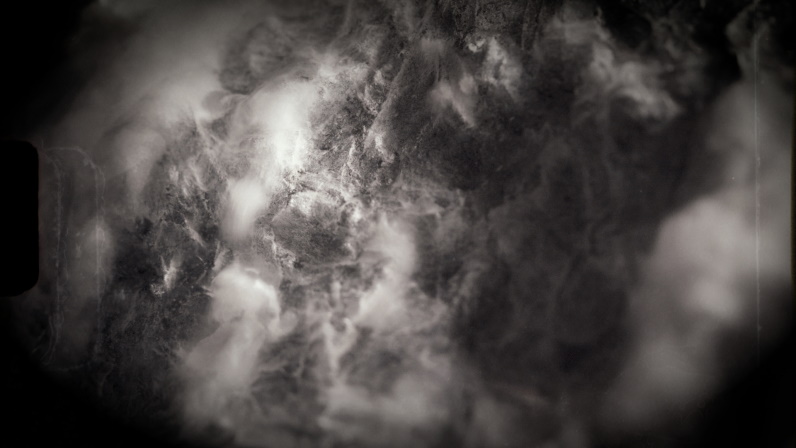 Moojin Brothers
Ground Zero
2021 Single channel video(16:9), color, stereo sound 9min 30sec, Korean and English
Tuesday-Saturday 11:00~19:00 / Closed on Sunday and Monday
DOOSAN Gallery Seoul: 15, Jongno 33-gil, Jongno-gu, Seoul, Korea
Tel. 02-708-5050
DOOSAN Gallery presents DOOSAN Curator Workshop Exhbition un-less from July 14 to August 18, 2021. The participants of the 10th edition Nahyun Maeng, Minji Chun, and Haesun Chung have co-curated the exhibition.
"The problem isn't so much to find out how we have reached this point, but simply to recognize that we have reached it, that we are here."
- Georges Perec, Species of Spaces (Espèces d'espaces), 1974


un-less, an exhibition from the DOOSAN Curator Workshop 2020, begins from thinking about a state of absence, where things that are supposed to be present are either absent or insufficient. Worldwide disasters have taken many lives. Environmental disasters such as storms, floods, earthquakes, droughts, and societal disasters like the 9/11 terrorist attacks or the Fukushima Nuclear Plant accident have consistently threatened humans. Such events have led to fundamental instability in society. For a great deal of time, humanity has faced realities that will not return to normal following unexpected disasters. With an unprecedented pandemic that has brought us closer than ever to collapse, we are witnessing a state of absence and insufficiency that is incomparable to anything that has come before.

Starting from this inflection point, three curators ask the following in this exhibition: what would remain after the things we considered essential fall into a pit of fire known as the 'romantic past'? What would be possible – or rather, impossible – then? What kind of attitude should we take as we inevitably face a state of absence? Do we have a voluntary choice to move forward rather than retreat? This exhibition takes the position of facing the situation of absence head on, going beyond stereotypes, and imagining the 'next' world – one that is left empty.

This exhibition starts from the premise that no new perspective can come about without repetitive experiences of absence and insufficiency. un-less is both a compound word with the prefix un- and the suffix -less, as well as the conjunction unless. Processes of disappearance and deconstruction have made this exhibition possible, and it focuses on the implicit, multiple-layer possibilities within the idea of insufficiency. Participating artists include Moojin Brothers, Hayoung Jeon, Haneyl Choi, and Hoonida Kim, who come together to share their critical perspectives through each of their chosen media while creating newly commissioned works that show both their imaginations and valid alternative perspectives of the near future.

Moojin Brothers have explored the foundations of our lives by capturing unfamiliar and eccentric sensations from others' stories. Facing the global pandemic and its subsequent transition, they present a new work, Ground Zero (2021), that reflects humanity's way of dealing with disaster. In this work, a disaster is not a temporary problem that could be overcome in a moment. Rather, it is seen as a historical inevitability that has been periodically reappeared. There are nine clay dolls in the video, placed on the cracked concrete floor. They appear to float idly on the floor across a vast open sea. However, in the end, they are destroyed by water. The video rewinds, and the broken clay dolls revive in their original shape. Moojin Brothers place attention on the irrational and changeless social system present even in catastrophe, taking a critical view of humanity's attempts to adapt to the present while still dreams of utopia.

Hayoung Jeon has not only sharply dealt with hypocrisy and gender issues, but also has presented experimental narratives beyond general storytelling methods. A Walk in M (2021), a newly commissioned work, deconstructs and restructures the sentences from her previous novel May 1st, 21, Dear Mr. Sprinkler (2021). After sleeping quietly for a substantial period of time, the protagonist wakes up. However, the individual is somehow in an insufficient state, and never arrives at any particular destination. Just as the protagonist wanders around the gallery, so too do the fragmented sentences from the novel come and go ceaselessly and continuously between the artwork and the audience. The cycle of disaster and recovery is similar to that of the protagonist, who wanders around the gallery to move forward but with incomplete memories.

Haneyl Choi – who takes sculpture as a medium to show his interest – has studied the nature of sculpture and its presentation. In his new work My family (2021), he deliberately rejects the most critical elements of sculpture: material and earth. He also boldly omits the meticulous process of drawing that always preceded the creation of a sculpture. Consequently, his work takes the form of a clumsy sculptural family on a bumpy little ground. This serves to represent social minorities, or in other words, an alternative family. The absence of normality is not a state of insufficiency or deficiency in his work. Rather, it is a new possibility. Absence is essential for 'non-absence.' The artist cleverly subverts the relationship between mainstream and nonmainstream to what is absent and what is not absent.
Hoonida Kim transforms the daily physical environment into a digital soundscape in order to inspire new sensations. The artist has presented sound installations and performances, occupying the space with auditory elements. In this exhibition, his new work, ATTUNE (2021), reflects his attempts to maintain a proper distance in various relationships within his endlessly transforming environment. The distance between his real-time location, measured by GPS, and the exhibition space becomes present as an audible range(Hertz) in the gallery. The speaker's volume decreases as he moves farther from the gallery and becomes deafeningly loud when he nears, to the point that it ruins the audience's viewing experience. The sound of this work is never perfect in any state. The absence of multi-sensory sound raises questions about the concept of incompleteness as well as the relationship between the artist and the artwork.
un-less does not seek responsibility for the current situation of humanity, nor does it take the state of absence negatively. Rather than focusing on the cause and effect of absence and insufficiency, it reflects on the various meanings and possibilities within it. When changes – specifically those that have been repeated numerous times throughout history – control and restrain humanity, the active subject ruminates, reflectively overcomes, and begins to awaken. The alternative imagination displayed in the gallery is not to be interpreted as a daydream or emptiness. In the end – and in our own way – we all train the muscles that we have never used and physicalize flexible, sharp perspectives. Thus, this exhibition proposes to be a precedent in our unprecedented situation. Nothing can change the point that we have reached, but we only have to recognize it in order to move forward.
DOOSAN Curator Workshop is designed to guide and support young Korean curators with their professional development. The program selects three curators every year, and organizes contemporary art lectures, workshops, and seminars led by professionals of diverse fields. After the workshop, the three participants are provided with an opportunity to actualize their studies and research by co-organizing an exhibition.